Our optimized electric bike repair stand KET-LIFT4BIKE 2.0 is still a true Black Forest: Powerful, strong in character and down to earth. With its more compact design, it now fits perfectly into smaller room. And for the purists among you - there is now also a manually operated variant.
Cycling is becoming more and more popular. No wonder the demand for maintenance and repair work is huge. This leads to an increasing demand for professional solutions for bicycle repair stands not only for bicycle repair shots, service facilities and rental stations but also for hobby mechanics. But the selection is large. That's why it is worth taking a closer took in terms of build quality, safety, handling and flexibility.
With our expertise in drive technology and passion for e-bikes and MTBs, we have developed the KET-LIFT4BIKE 2.0 - an improved electric bike assembly stand that is now also available in a more affordable, manually operated version for professional and hobby mechanics.
KET-LIFT4BIKE - A Black Forest Original, Now Even More Versatile
The KET-LIFT4BIKE 2.0 is still a true Black Forest original, 100% developed, designed and manufactured here by passionate bikers. The electric version is ideal for smaller rooms, more compact and lighter, while the new hand-powered version offers additional flexibility at a more affordable price.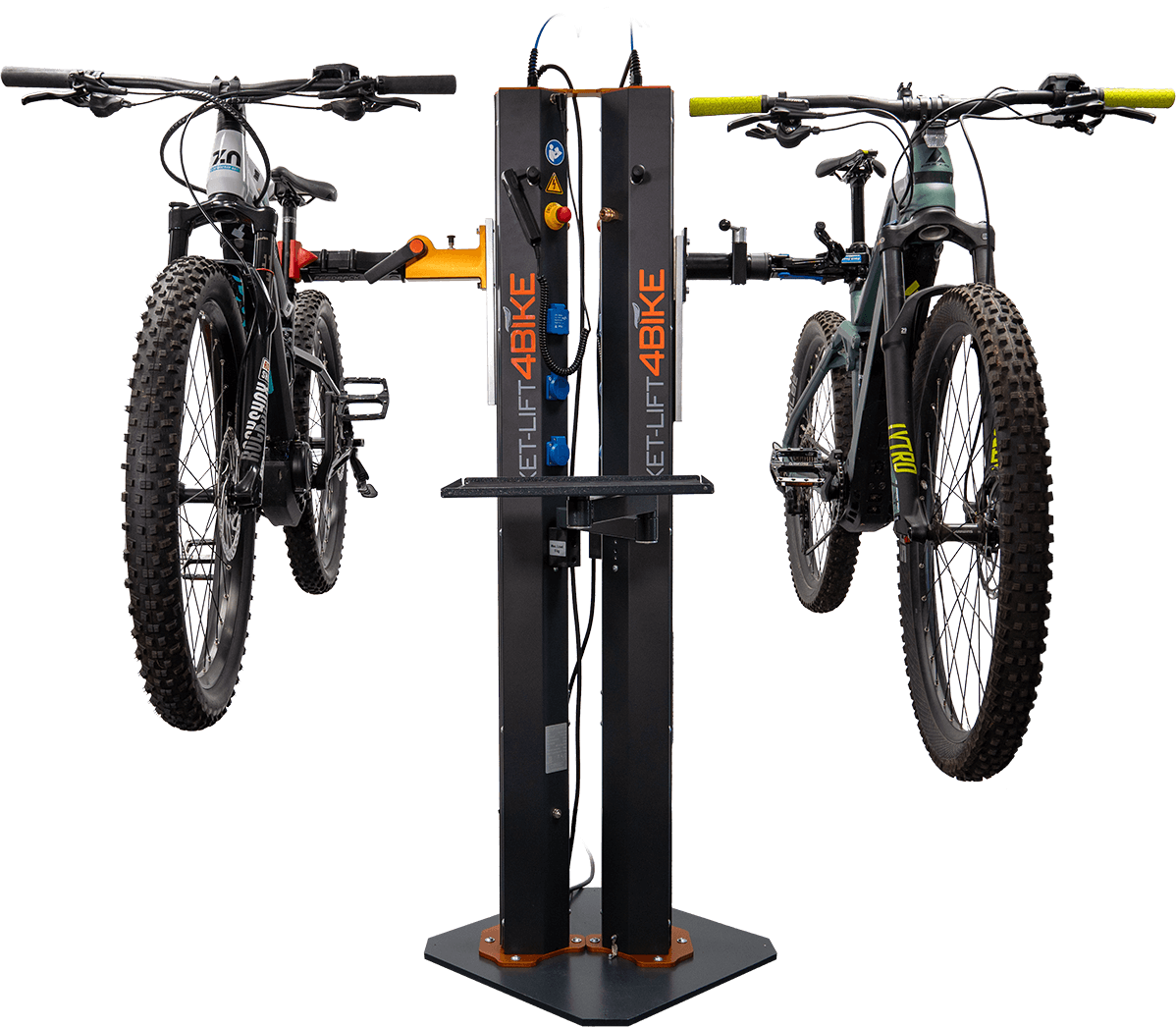 KET-LIFT4BIKE 2.0 – The Assembly Master
The KET-LIFT4BIKE 2.0, crafted from high-quality components, embodies all the features of a professional bicycle repair stand, promoting efficient and ergonomic working. Its sturdy construction and a load capacity of up to 50 kg make it the top choice for MTB & E-Bike, but also racing bikes and other bicycle types find a secure hold. A firm stance is ensured by a sturdy steel base plate or fixed floor anchors.
As versatile as the Black Forest, so is our bike repair stand
Versatile use for E-Bike, MTB, racing bike or other bicycles up to 50 kg
Versatile application in hobby workshops, up to large bicycle stores
Versatile adjustable – electrically by hand or foot switch, mechanically by crank or with your cordless screwdriver
Versatile positionable thanks to the optional floor plate with transport rollers
You want to know whether you can also use the bike repair stand outdoors? You are wondering what options are available to secure your bike in the stand? We have compiled a FAQ list in which we answer exactly these questions.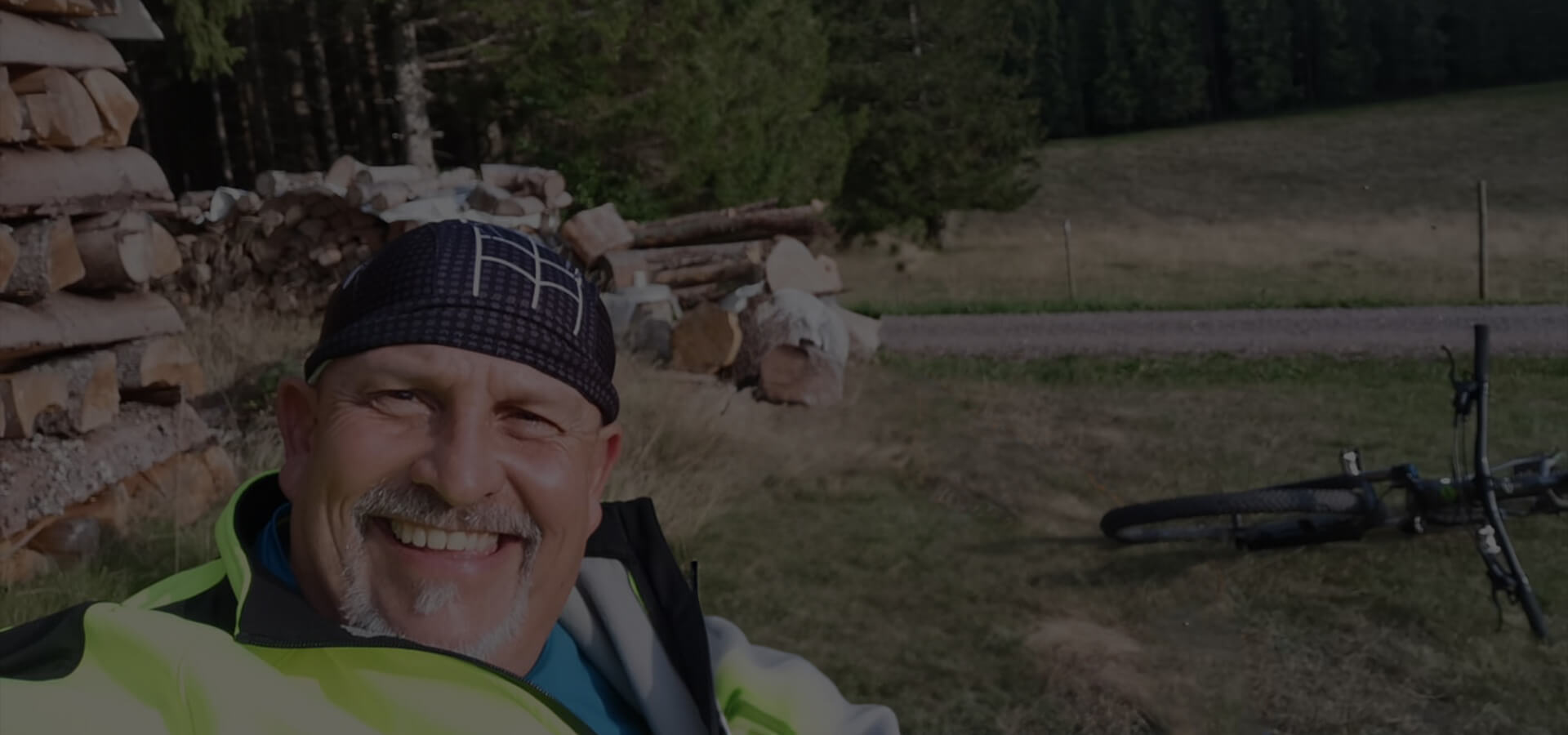 I am an E-biker through and through, and I don't need all the bells and whistles with sockets and compressed air. That's why I opted for the mechanical KET-LIFT4BIKE. Admittedly, I have since replaced the crank for height adjustment with my cordless screwdriver. It fits well and effortlessly brings my E-bike to the perfect height. And the robust construction provides the security I need to focus on maintenance.
Are you ready for the KET-LIFT4BIKE – the genuine Black Forest original? With various clamping brackets and an optional floor plate, our bike repair stand is the star in every workshop. Discover the variants and find your personal assembly hero!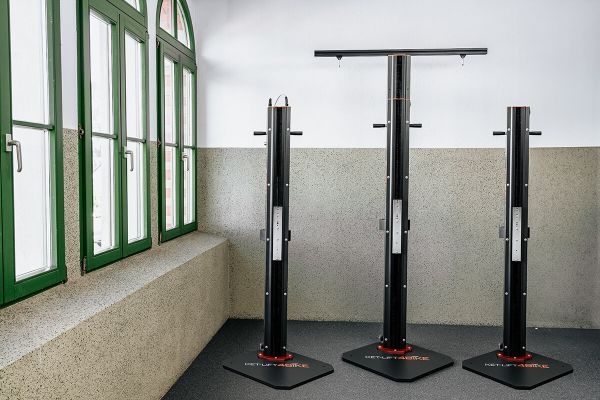 Complete view of e-bike repair stand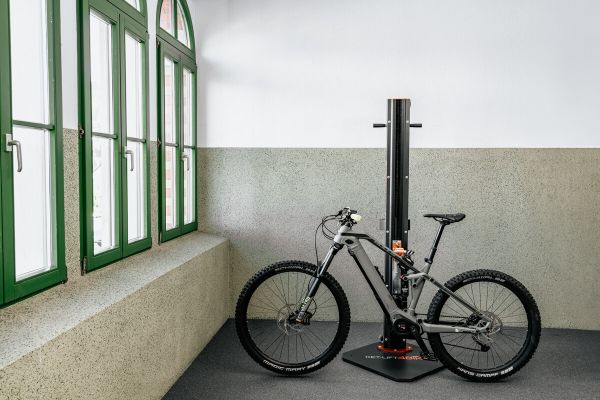 E-bike on the lowest position
E-bike on the lowest position
E-bike on the e-bike repair stand on the lowest position
E-bike on the middle position
E-bike on the middle position
E-bike on the e-bike repair stand on the middle position
E-bike on the top position
E-bike on the top position
E-bike on the e-bike repair stand on the top position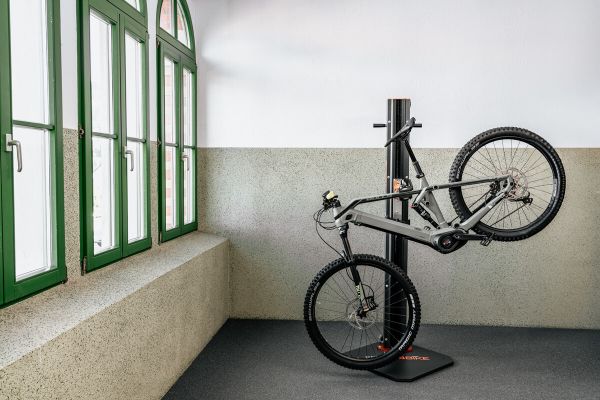 E-bike in tilted position
E-bike in tilted position
E-bike on the e-bike repair stand in tilted position
E-bike repair stand with tool tray